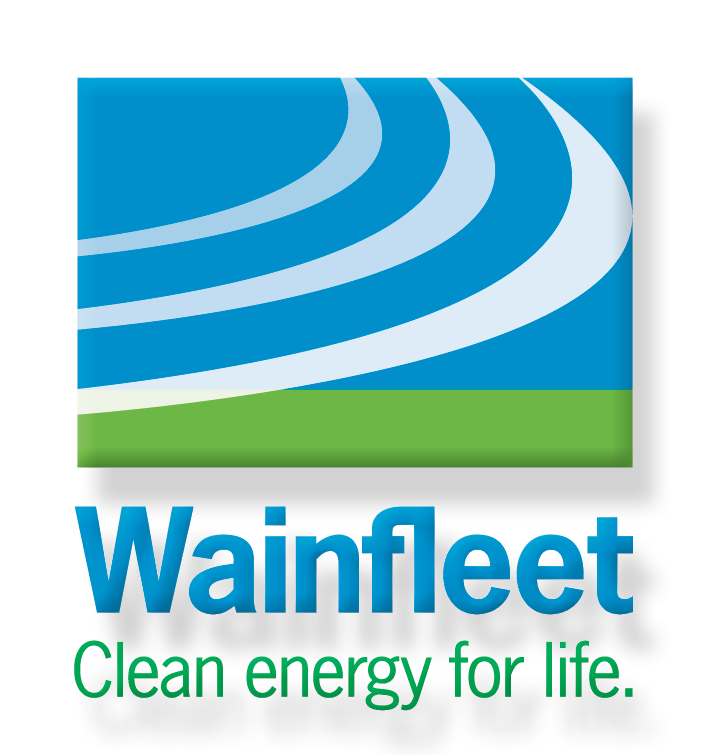 Background
Wainfleet Wind Energy Inc. was formed in 2009 by the Loeffen brothers: John, Harold and the late Bill. The Loeffen family has a long history of farming starting with their father who came to Wainfleet in the 1950's. Since then his three sons have taken the business to new heights successfully expanding, diversifying and employing technology to increase the efficiency and sustainability of their farming operations.
The Wainfleet Wind Energy Project represents the Loeffen's first foray into the field of renewable power generation, something the family believes will benefit the community they live in and also contribute positively to a cleaner environment. Farmers have always fed the cities but now through this opportunity in diversification, they will also feed the cities much needed power produced with far fewer environmental consequences.
In 2012, the Loeffens partnered with Rankin Construction Inc., a local contractor with similar deep roots in the Niagara Region and a well known committment to the environment and renewable energy. In addition to 34 years building local infrastructure and employing many throughout the Region, Rankin has constructed 15 wind projects including Ontario's first wind farm. Rankin will use this extensive experience to ensure the success of wind power in Niagara providing clean, affordable and sustainable power for future generations .
Please follow the links below to learn more about each member of our project team and the contributions they bring to this project.

Project Owners, Wind Turbine Host Landowners & Long Term Local Wainfleet Farming Family
Wainfleet Wind Energy Inc. was formed in 2009 by the Loeffen brothers;   John, Harold and Bill.  While the Wainfleet Wind Energy Project would represent their first foray into the field of power generation, the Loeffen family has a long history of successfully diversifying and employing technology to increase the efficiency and sustainability of their operations.
Since its establishment in the early 1950's, Loeffen Farms Ltd. has grown from a relatively small family farm business into a diversified and profitable company.  Loeffen Farms Ltd. employs several full time and part time staff as well as seasonal workers.  Loeffen Farms Ltd. was the first in North America to implement European technology that fully automated waste management systems, saving considerable manpower while meeting stricter European processing standards.
A dedication to agricultural-based business and an ongoing commitment to environmental and ecological innovation has led to the development of Wainfleet Wind Energy Inc.  As supporters of "green energy" and renewable resources,  Wainfleet Wind Energy Inc. maintains a commitment toward sustainable and environmentally friendly operations.  With strong roots in agriculture, the Loeffen family knows the importance of agricultural land and will show how renewable power can be an valuable tool in keeping Ontario's farms in production with a negligible footprint on the land.

Project Partner and Experience Wind Farm Constructor
Rankin Construction Inc. is an Ontario company, based out of St. Catharines, that has served this province since 1978 through a wide range of complex heavy civil projects integral to Ontario's infrastructure. Over the last 34 years Rankin has developed a reputation for integrity, quality of workmanship and innovation through its highway, road and sewer work and also in more complex marine work, bridges and renewable energy projects. These qualities have resulted in the long-term relationships Rankin has with its satisfied clients.
In 2002, Rankin built the roads and foundations for the first wind farm in Ontario and has since constructed 14 other wind farms using Vestas, GE and Enercon turbines on both deep and shallow foundations. Rankin also has valuable power development experience, working with the Regional Municipality of Niagara on a 10MW wind project and successfuly developing, constructing and operating three 2.0MW Hydro Electric stations along the Welland Canal.
Rankin is privileged to be able to join the Loeffen family as part owners of Wainfleet Wind Energy Inc. and to have the opportunity to bring the first wind farms to Niagara. The local ownership and reasonable scale of this project make it an ideal project for a region of Ontario known for its roots in the harnessing of renewable energy. This project allows Niagara to further harness its abundant natural resources while providing the maximum local benefit.
Project Developer
IPC Energy is an Ontario based corporation formed in 2005 to provide wind power solutions to farmers and local business groups. IPC is 100% Canadian owned with its shareholders committed to delivering efficient and cost effective solutions in an environmentally and technically responsible manner. IPC works closely with land owners, municipalities and other partners to develop, build and operate wind energy projects across Canada and internationally, not only for its own projects but also for community project developers and investors.
IPC Energy is a fully capable wind project developer, covering all phases of the project life cycle including development, construction, operations and maintenance. IPC Energy is a "one stop shop" for wind farm developers with services ranging from concept to commissioning, encompassing feasibility studies, site prospecting, land acquisition, environmental studies, Renewable Energy Approval (REA), turbine and other equipment selection, project design, contract management and coordination with regulatory bodies for necessary permitting and project management .

IPC is composed of a team of qualified and experienced engineers and financial professionals providing maximum value with minimum impact on communities and the environment. IPC strongly believes that wind energy provides a safe, sustainable, environmentally‐ friendly and viable economic supplement to the conventional sources of energy. IPC has a significant pipeline of projects at various stages of development in Canada and abroad. For more information please visit www.ipcenergy.ca
test

Consultant Responsible for obtaining the Renewable Energy Approval
Morrison Hershfield is an internationally recognized multidisciplinary consulting engineering firm that has been providing outstanding and award winning services since 1946 both domestically and abroad. We are an employee-owned Canadian corporation comprised of over 800 personnel with offices across Canada and the United States, and with project offices in numerous international locations.
Morrison Hershfield is a leader in environmental and engineering consulting services and has completed thousands of projects for both public and private clients. We can be involved in a project from the initial feasibility phase and help our client determine the delivery mode best suited to its needs right through to obtaining environmental clearance to proceed to implementation.
Our Environmental Group works to minimize, and where unavoidable mitigate, adverse impacts to ensure that the development of buildings, facilities and transportation solutions is sustainable for present and future generations and that environmental standards are met. The Environmental Business Unit provides the wide-range of specialties needed to evaluate existing conditions, assess environmental impacts and formulate innovative solutions.